Shaping Your Organization Today
design of smart organizations
Expert advice on smart organizational design and strategy.
Your house is more than the sum of the number of bricks. Your organizational life is more than the sum of management activities and solutions. 
We will work with you to create a smart organizational design and strategy plan that sits above your competitors and that all of your organization can refer to. We will help you visualize the journey that you are embarking upon and draw the roadmap to ensure you arrive at the destination you desire. Over time you will realise how vital this map is to every element of the business and how it seeps into the work that you do.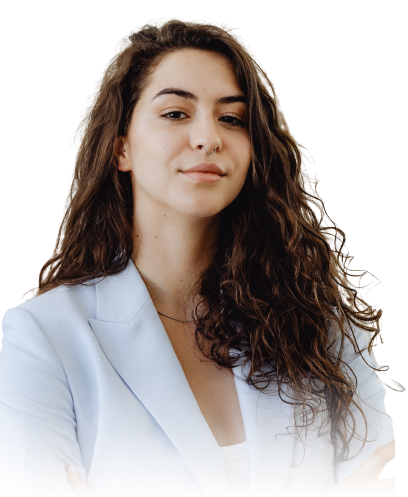 All of our products have been created by our CEO Dr Leandro Herrero and will be led by him and/or our experienced change consultants.
We are experts in our fields and creators of our own deliverable IP, not just workshop facilitators, using off-the-shelf-tools. 
We work with clients on an advisory, consulting and collaborative level. All our programmes are tailored to the specific requirements of the client. Get in touch today to discuss the options available to you.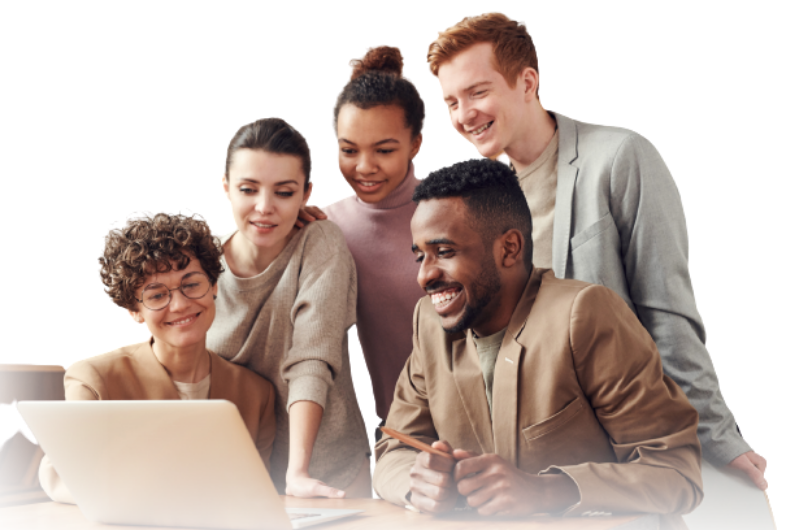 create your culture strategy
A practical framework that allows you to scan and map your organization as it is today, followed by recommendations to address any possible imbalances.
YOUR 'HOME PLAN'
You probably have a strategic plan and a business plan. Perhaps you also have a marketing plan and a social media plan. You may not be short of plans. Except one. A culture plan. We are not talking about an HR plan or a Talent Management or a Succession plan. It is about your whole house – not just the bricks, the wooden floors, the garden, the plumbing system or the heating. Organizations are the same, they are 'homes' for all of the above, from strategy to operations to human resources. Do you have your 'home plan'?
YOUR CULTURE AND BEHAVIOURS
We are talking about the rules of the game, non-negotiable behaviours, ways of doing things and working styles. We are talking about the psychological space of your organization. In the absence of these 'soft elements', plans are often built without a defined context. For example, your Marketing plan is brilliant but will only work if 'A people' and 'B people' collaborate and share information (marketing and sales, and account management for example). But there is nothing in the Marketing Plan about how to ensure that collaboration. It just takes for granted that it will happen.
AND THE INFORMAL ORGANIZATION
Your culture plan needs two faces. One is the formal one with all the typical structures that the organization chart usually describes: teams, divisions, reporting lines, hierarchy and structures. The other is the informal organization, which the organization chart does not represent and where most of the innovation and free flow of ideas happen. This is the territory of the unwritten rules and the environment as a whole. 
'THE GLUE'
We will work with you to create your organization and culture strategy plan which sits above all the other plans and provides a reference for them. We will help you to visualize the journey that you need to embark upon and will draw with you the roadmap to ensure you arrive at several different destinations. You will find this overall culture map vital to provide sense to everything else. And we can use the word culture or avoid it altogether. Maybe we could call it your "Glue Plan".
what is your organizational design?
What is your organization here for? What spaces do you want to occupy in your world? If instead of an organization you were a commercial brand, why would anybody buy you?
All these questions can hardly be answered by the organization chart or by cold mission statements. In a business world of escalating ambiguity and messiness, the organization chart gives only an illusion of comfort. Over a series of short interventions, we will work with you to discover and establish that space and plan how to occupy it. It is about finding the real reason for your existence, perhaps the hidden purpose and the set of behavioural rules needed to thrive. Even if you already have your mission and vision statements on the wall, this is about bringing them to life and translating them into the reality of our broader interfaces.
Trapped by Labels?
Trapped by Structures?
Trapped by Processes?
Trapped by Labels?
Managers tend to put labels to their needs in an attempt to feel better about grabbing something concrete. A 'leadership programme' sounds like a training system to create better leaders, but suppose you want these leaders above all to become highly innovative. Does that make it an 'innovation programme'? Which consultants do you call in? An 'away day' or off-site on strategy has been designed by team-building consultants in the hope that you'll get a bonded team. Do you want a good strategy, a good team or both? 
Trapped by Structures?
Trapped by Processes?
YOUR SINGLE VIEW, THE ARCHITECTS VIEW.
You are rich in labels but poor in results because you may lack or have been short of 'the one single view', an architect's view. You have been building a house with an expensive plumbing system that doesn't work; a garden with beautiful plants unsuitable for your weather; you are really short of one bedroom; your car is too big for the garage and the legal status of your planning permission is at the very least dubious. And the invitations to the housewarming party have already been sent out to the world.
If you can imagine these scenarios either because you are about to embark upon any of these ventures or are halfway there, or have been left with the PowerPoint stacks, we are the people who will help you either to avoid, remedy or completely rescue. 
Organizational diagnosis with 3cxcan
If you're in Internal communications, strategy, Group Communications or HR – we're here to help you better understand the formal and informal social networks in your organization. 
Our 3CXcan tool provides analysis of the 3C's – Connectivity, Communication and Collaboration – and is based on the highest scientific principles of network sciences. In the current environment it's important to base the recovery and the post Covid-19 organization on a full understanding of formal and informal connections, communication channels and internal collaboration.
Do you know your REAL organization?

The organization charts tells you who reports to whom but not much else. But, who is truly connected with whom?
3CXcan is an online survey which uses organizational network science software called Cfinder Algorithm, a tool for social network detection, to give you a profound understanding of your internal networks.

It is a diagnostic tool which:
PROVIDES A PICTURE: of the formal and informal organization and how effectively both operate.
REVEALS organizational connections from strong to weak/ineffective.
ADDITIONAL OUTPUT: IDENTIFIES the individuals that will leverage change more effectively (ie your "influencers" – following a further opt-in process).

ADDITIONAL FOLLOW-UP WORKSHOP
Following the survey and analysis, you will have the opportunity to work with our consulting team to fully interpret the results, and create a roadmap for the future of your organization by specifically addressing any fault lines in your formal and/or informal connectivity. This roadmap may consider areas such as internal communications, tactics for harnessing peer-to-peer influence, methods for improving collaboration between certain departments etc.
unpacking the 5 principles of smart organizational design
Move away from the endless discussions about 'the future of work' and the changes in working practices post-pandemic. Accelerate your way to a healthier and more flexible structure using these five key principles. 
The best time to restructure your organization is now, but not before considering how you will do this. Our design principle, based on five key drivers helps you stay ahead in this fast-changing environment. 
Structures – are they monolithic or collaborative? Fixed or reconfigurable? How easy will it be to make the change?
Processes – How efficient are they? Would the change be incremental or radical? Would it be initiated through hierarchy or as a team?
Co-working – Consider the nature of the formal and informal faces of your business, does everyone work well together?
Power – Is this centralised to management or distributed throughout the organization? Are there strict role boundaries or is there collaborative autonomy
Complexity – Is the organization flexible or rigid? Internally complex or sophisticated?


Reflect on these different areas of your business, make a judgment on where your organization is currently positioned against these principles and uncover ways to shift from one position to another. 
plotting the 7 dimensions of your post-pandemic organization
A practical framework that allows you to scan and map your organization as it is today, followed by recommendations to address any possible imbalances.
The "7 Dimensions of the Organization" Framework is a simple and practical tool which guides you to 'regroup' in the post-pandemic world and reinvigorate the way you work or want to work in the future.
How formal or informal is your culture? How centralised or decentralised is the structure? How much does your organization rely on hierarchical leadership, and how effectively does it utilise peer-to-peer networks and influence?
The analysis will give you a thorough understanding and a different view of your organization, outside the traditional parameters. It will also help you understand how to drive behavioural and cultural change within your organization and create smart organizational design, by highlighting the areas that may require additional focus or re-balance.
Key learnings:
Understand where your organization sits on each of the 7 organizational dimensions
Uncover the imbalances of perception within your team and find a consensus through a structured workshop
Receive guidance from our consultants in terms of redirections and changes needed
Learn what that means in terms of your organizational culture and terms or opportunities for change and improvements
what people say about us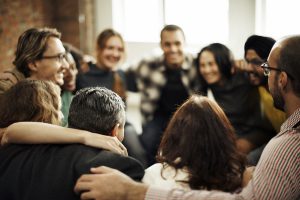 Working with Dr Leandro Herrero and his team at The Chalfont Project for the last 4 years has enabled us to shape a very agile culture using the Viral Change™ methodology... Leandro has pushed us many times to see beyond the obvious business goals and has provided new lenses to see the world.
"With the help of Leandro and his team implementing Viral Change™, we have substantially accelerated the desired cultural transformation in our company, first in Belgium and now throughout the whole Group. The positive social movement of employees has enabled us to stimulate and foster true empowerment, agility, a sense of initiative-taking, ownership and engagement."
"I saw the enormous impact that Viral Change™... can have on the change in behaviours that is needed to establish a new culture. I was especially impressed by the huge impact of the "Change Champions" that we appointed. The activities of these colleagues...were significant in augmenting the messages from senior management, and in helping us to 'model' and 'reinforce' the changes that we were making to our team."