Strategic design, organizational change and leadership interventions
As an organizational change consultancy, we offer a number of short-term consulting interventions, called Accelerators, for leaders, teams and organizations.
A small team of our expert consultants will work with you to achieve the change you want within your organization or team. This could be to improve your culture, performance or leadership capabilities.
We are experts in behavioural and cultural change: Our Accelerators are based on 30+ years of experience in organizational consulting, working with multinational clients and applying Dr Leandro Herrero's ground breaking theories.  Please scroll down to find an overview of the Accelerators. We are also happy to tailor them to your needs.
We would like to offer you a call with one of our experts to discuss your organizational needs and how our consulting interventions can support you.
Please fill out the form below or reach out to [email protected], and find out how we can help you. 
As you learn to navigate the post-pandemic landscape, we can help you:
Master the principles of smart organizational design;
Identify and activate your organization's values and behaviours;
Eradicate silos and improve your organization's communication, collaboration and connectivity;
Enhance your leadership capabilities;
Build a strong and well aligned team ready to face the post-pandemic world.
Click on the links below to navigate straight to the relevant topic page, or read on for more details on each intervention.
Smart Organization Design
Large Scale Behavioural Change
Collective Leadership
Communication, Collaboration, Connectivity
Team Management & Development
Smart Organization Design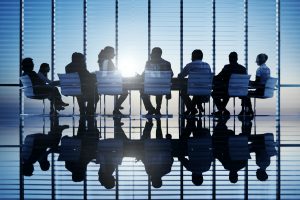 Your organization is more than the sum of management activities and solutions. Accelerators in this area include:
Your Identity and Purpose
'What' are you? What is the space your team occupies in the organization? What spaces does the organization occupy within the company? Or the company itself? Is that the space you want?


Unpacking The 5 Principles of Smart Organizational Design
Move away from the endless discussions about 'the future of work' and the changes in working practices post-pandemic. Accelerate your way to a healthier and more flexible 'structure', using the only 5 principles you will ever need.


Plotting the 7 Dimensions of Your Post-Pandemic Organization
A practical framework that allows you to scan and map your organization as it is today, followed by recommendations to address any possible imbalances
Large Scale Behavioural Change
Collective Leadership
Communication, Collaboration, Connectivity
Team Management & Development
To discuss any of the Accelerator products with us, or to explore the possibility of creating a bespoke programme for your team or division, please email [email protected], call +44(0)1895 549158 or complete the short form below.
The details you provide will be added to our mailing list and be used to keep you updated on news, products and/or services of relevance. To update your preferences or opt out, please email [email protected]